Associate Professor, Neurosurgeon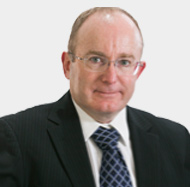 Dr. Stephen B. Lewis
MBBS, FRACS
Associate Professor, Neurosurgeon
From 1992 to 1994 Dr. Lewis studied acute brain injury with Professor Peter Reilly at the University of Adelaide and was recipient of the WG Norman Research Scholarship from the Royal Australasian College of Surgeons in 1993 and 1994. This work received numerous awards including the RP Jebson Medal from the Royal Australasian College of Surgeons in 1993 and 1994; Young Investigators Award from the Surgical Research Society of Australasia in 1995; and the Peter Leech Prize from the Neurosurgical Society of Australasia in 1996.
After completing his neurosurgery training and board certification with the Royal Australasian College of Surgeons (Neurosurgery) in 2000, Dr. Lewis undertook a fellowship in complex cervical spine and skull base neurosurgery with Professor Alan Crockard and Mr. Neil Kitchen at The National Hospital for Neurology and Neurosurgery, Queen Square, London. Prior to accepting a position at the University of Florida in 2002, he completed a cerebrovascular and skull base neurosurgery fellowship with Professors Arthur Day and Albert Rhoton.
During his tenure at the University of Florida Dr. Lewis worked in one of the most prominent academic neurosurgical departments in the United States. His experience encompassed a wide spectrum of neurosurgical procedures ranging from neurovascular to spine surgeries. Highlights include more than 1500 neurosurgical vascular procedures for cerebral aneurysms, cerebrovascular bypass grafts (for complex aneurysms and moyamoya disease), surgical resection of cerebral and spinal vascular malformations and carotid endarterectomies. He also had extensive experience in adult neuro-oncology, including complex skull base surgical approaches and craniotomies for brain tumour.
Dr. Lewis became chief of the neurovascular service, one of the busiest neurovascular practices in the United States. He also developed expertise in endoscopic anterior skull base surgery. The team at the University of Florida specialized in minimally invasive endoscopic approaches to anterior skull base tumours.
Dr. Lewis has a clinical and past NIH funded research interest in cerebrovascular disease, skull base tumours and head injury. He has authored over 70 scientific articles and presented his research findings at multiple national and international scientific meetings. He has co-directed 15 surgical anatomy and surgical skill courses with Professor Rhoton, educating more than 500 participants worldwide.
Dr. Lewis left his position as the James and Newton Eblen Chair in Cerebrovascular Surgery and Associate Professor in the Department of Neurosurgery at the University of Florida to return to his home town of Perth. He has a national neurosurgical reputation in the United States and an international reputation as an accomplished neurosurgeon. He is currently Director of Perth Neurosurgery, a private neurosurgical practice specialising in cerebrovascular neurosurgery, skull base and brain tumour neurosurgery, complex lumbar and cervical spine and general neurosurgical disorders.